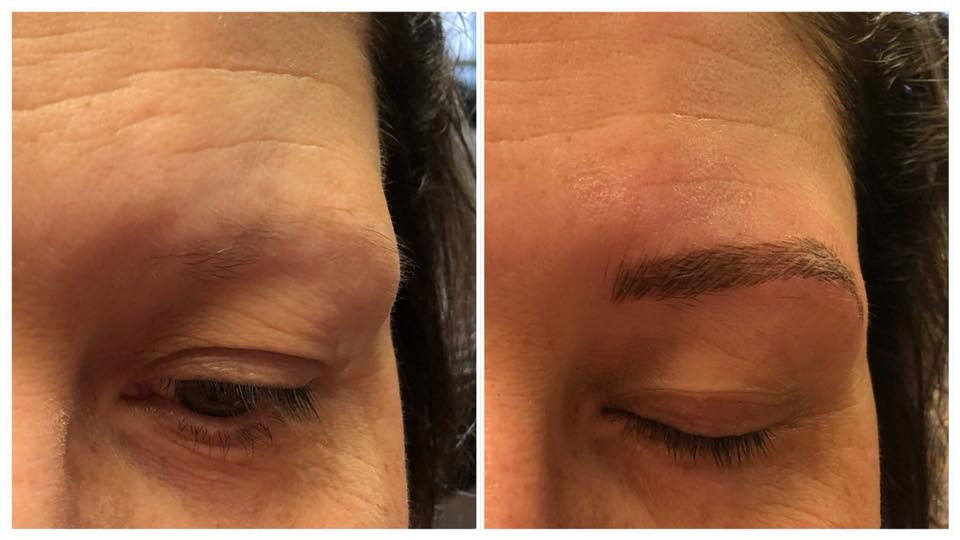 We now offer Micro-Blading
At Sin Studio Tattoo and Piercing, we are dedicated to providing our customers with friendly service. We value your business. We have made it our mission to provide custom tattoo work that is beyond expectation.

Our courteous, professional team is able to support a range of services to meet your requirements since 2013.
*Custom Tattoo Work
*Color Tattoos
*Black and Gray Work
*Cover ups
*Lettering
*Watercolor Tattoos
*Lace Work
*Micro-Dermals
* Piercings
And Much More!

To learn more about sin studio tattoo, and the products and services we can offer, please call us at (440)366-1876.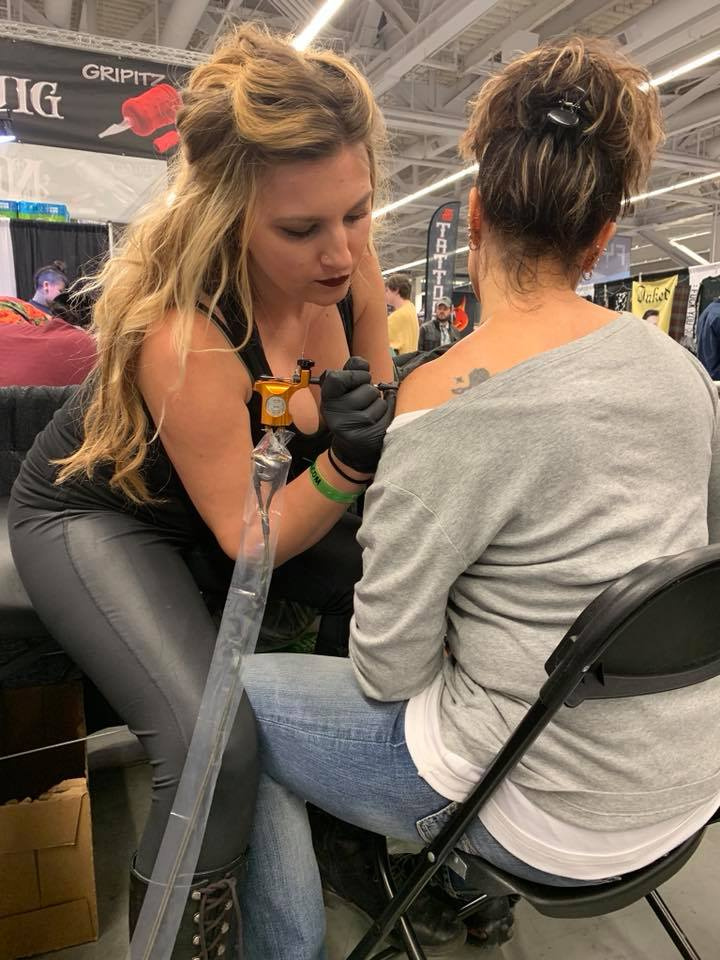 Amy Bober - owner
Tattooing for 15 years
Piercing for 14 years
Micro-Blading
Micro-dermal Piercing for 11 years
Styles of Tattooing include but not limited to:


Neo-Traditional
Watercolor Free-Hand
Custom Black and Gray
Realism Mastectomy Scar cover-ups
Portraits Cover-ups
Animal Portraits Stippling
Animation
Color
Lace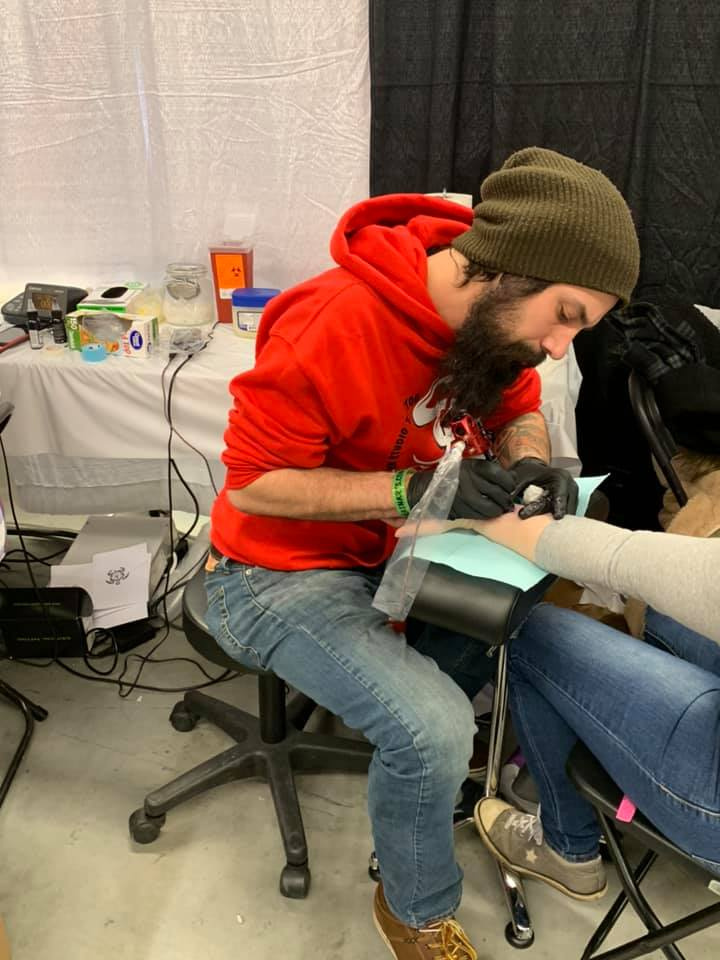 Eian
tattoo artist 7 years
Styles of Tattooing Include but not limited to:

Custom
Color
Black and Gray
Stippling
Animal Portraits
Animation
Demonic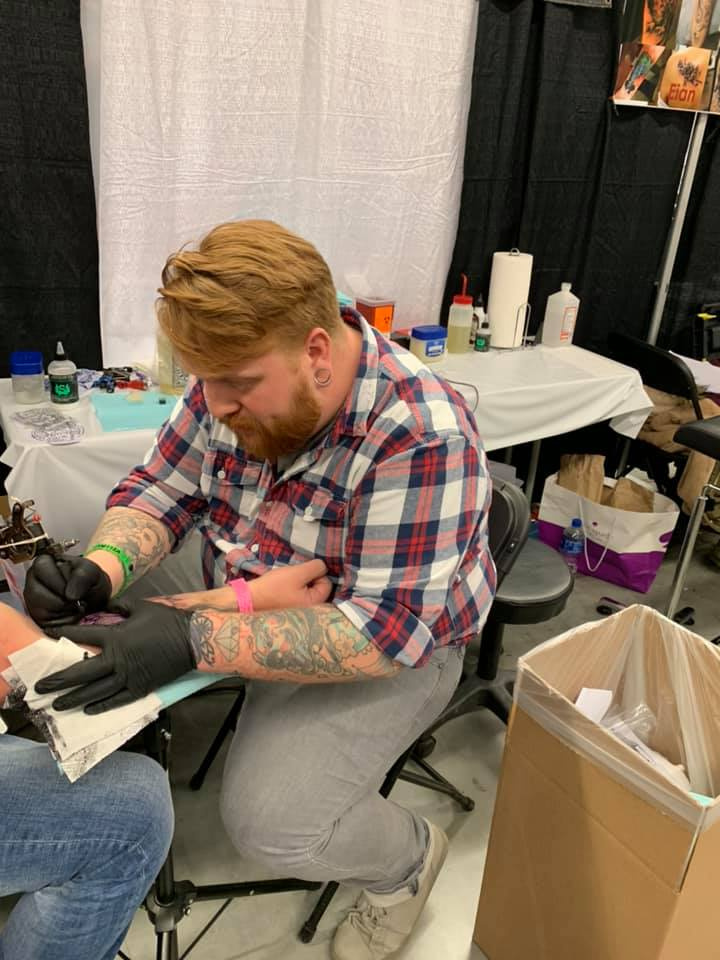 Leo
Tattoo artist 9 years
Piercing 9 years
Styles of Tattooing Include but not limited to:

Traditional Neo-Traditional
Color Black and Gray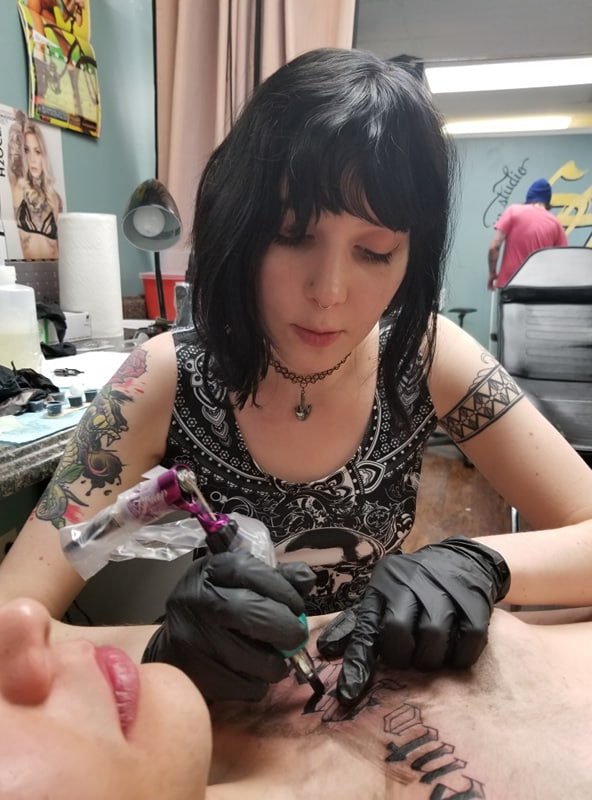 Kyra
Tattoo artist 3 years
Micro-?Blading 2 years
Styles of Tattooing Include but not limited to:
Mandala
Color
Black and Gray
Single Liner
Lettering
Stippling
Geometric
Fine Line
Micro-blading
New school
Watercolor
Events Attending/ Attended